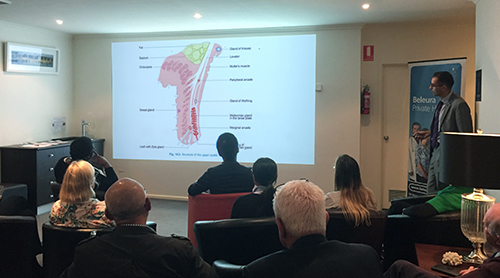 On 1st May, Peninsula Eye Centre proudly hosted the "Clinical Update 2018" event for our local optometrists.
Dr Simran Mangat presented on the topic of "Assessing a patient with Ptosis and my preferred approach" and Dr Justin Sherwin followed with an evidence-based update on "What's new in Glaucoma?".   The evening continued with Dr Rick Wolfe speaking on the topic of "Vision: Quantity and Quality'.  Each of the presentations attracted interesting questions and discussions.
The CPD accredited event provided optometrists with up-to-date clinical information.  Thank you to our presenting doctors and guest optometrists for participating in these valuable and important discussions.