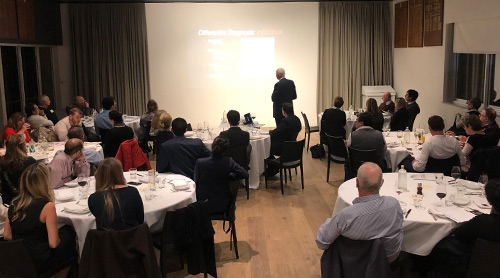 Peninsula Eye Centre and Beleura Private Hospital recently hosted another educational evening for local GPs titled "Eye Sight – GP Ophthalmology". The CPD accredited event featured ophthalmologists Dr Elvis Ojaimi, Dr Justin Sherwin and Dr Rick Wolfe.
Presentations and discussions included:
Common Eye Symptoms presenting to GPs and diagnostic algorithms – practical approach to cases – Dr Elvis Ojaimi, Ophthalmologist and Retinal Surgeon
Systemic Medications and the Eye – Dr Justin Sherwin, Ophthalmologist and Glaucoma Specialist
The red eye: Diagnosis and Treatment – Dr Rick Wolfe, Ophthalmologist, Cataract and Refractive Surgeon
Thank you to all our guest GPs for participating in this evening of interactive learning and discussion.