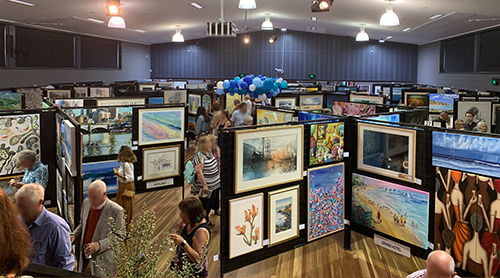 Peninsula Eye Centre is proud to be a major sponsor of this year's Mornington Art Show (16-26 January 2020), presented by the Mornington Rotary Club.  The Mornington Art Show, now in its 48th year, is exhibiting over 850 artworks by artists from the local community and around Australia and is the second largest art show in Victoria.
The Gala Opening Night, held on 16th January, was a wonderful event attended by over 400 guests who enjoyed the many artworks on display, including paintings and photographs available for sale and viewing.  The silent auction dedicated to 'Bushfire Relief' raised over $8,000.
At Peninsula Eye Centre, we feature several paintings purchased at the Mornington Art Show over the years.  We are pleased to continue to support the Mornington Rotary Club which provides important services to our local and broader community.
For more information about The Mornington Art Show, please go to:  www.morningtonartshow.com.au