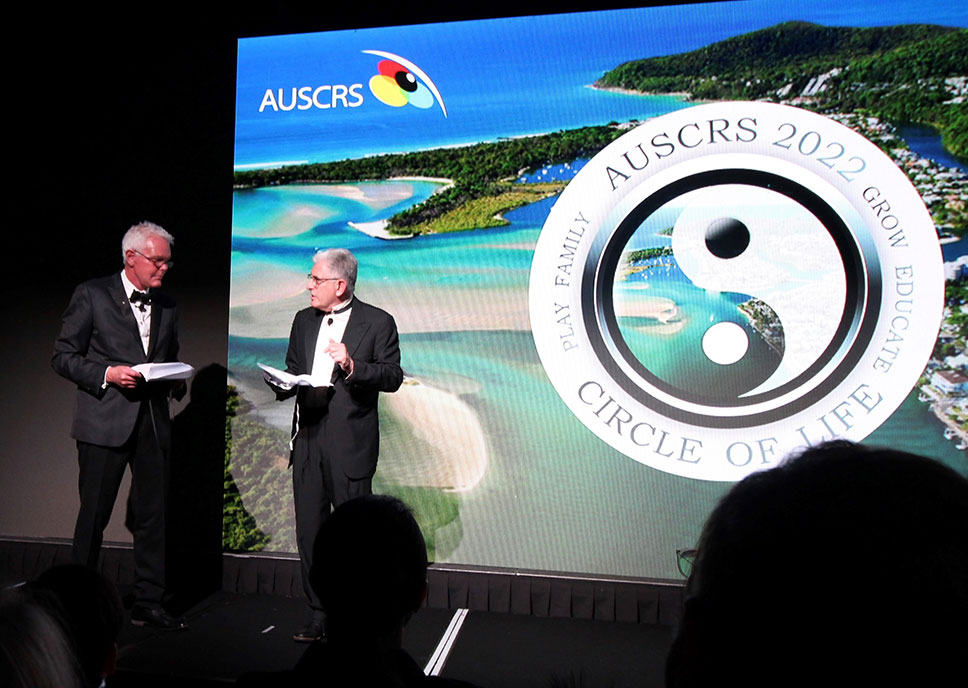 After 2 years of virtual meetings, it was wonderful to be back in person at the annual AUSCRS conference – this time in beautiful Noosa!
Peninsula Eye Centre's Dr Rick Wolfe co-founded the Australasian Society of Cataract and Refractive Surgeons (AUSCRS), together with Prof Graham Barrett in 1995 – and this year, AUSCRS celebrated its 25th year!
Attended by almost 500 delegates, including surgeons and support staff from Australia, New Zealand, US, Europe, Asia etc, the theme this year was "The Circle of Life".
Our team again took part in this important event, held 3-7 August, expanding our knowledge and expertise in the ever-evolving field of cataract and refractive surgery.
At Peninsula Eye Centre, we are proud to be at the forefront of new technology and advances in eye surgery, both internationally and in Australia, to provide our patients with the highest standards available.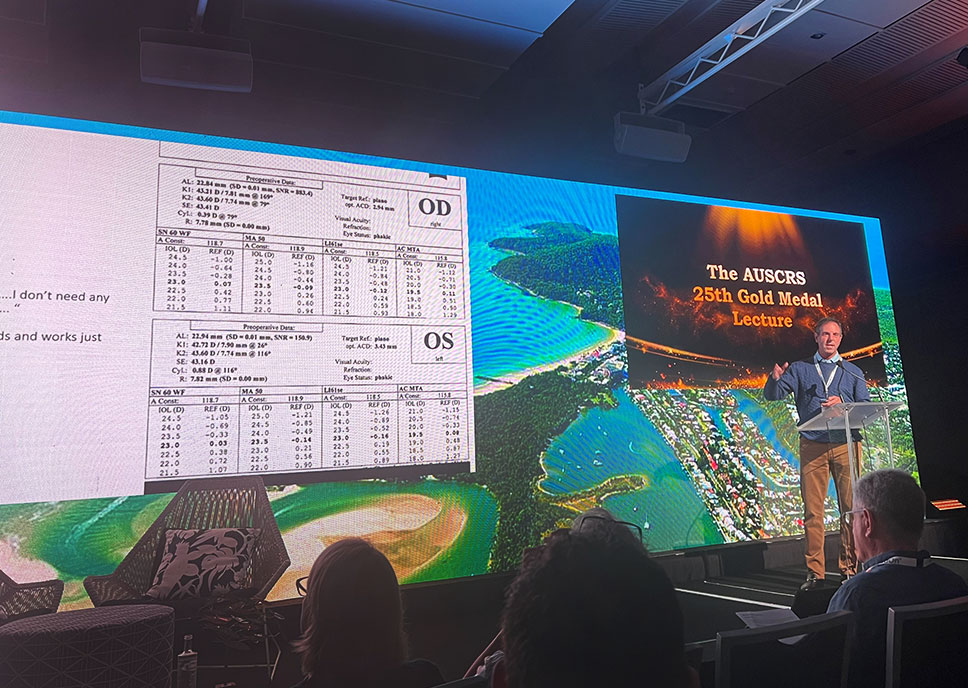 The AUSCRS 2022 Gold Medal Lecture was presented by Dr Kerry Solomon on the topic of "The evolution of smart software for cataract surgery".