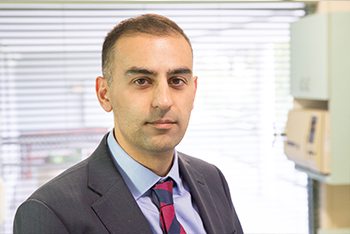 MB ChB, FRANZCO, FRCOphth UK
Dr Simran Mangat is an eye surgeon at Peninsula Eye Centre.
He completed his Ophthalmology training in Birmingham, United Kingdom and is a Fellow of the Royal Australian and New Zealand College of Ophthalmology (FRANZCO) and the Royal College of Ophthalmologists, London (FRCOphth).
Dr Mangat provides the following ophthalmic services:
Oculoplastic and lacrimal surgery
Cataract surgery
Management of glaucoma
Intravitreal injections for age related macular degeneration
Retinal vein occlusion
Diabetic eye disease
Paediatric ophthalmology
Dr Mangat has, and continues to publish in peer reviewed journals.   He is often invited to deliver presentations at internationally renowned conferences, at which he addresses many issues arising through his ongoing research interests in oculoplastic and cataract surgery.
Surgical procedures that Dr Mangat performs include, but are not limited to:
Micro incision cataract surgery with intraocular lenses
Anterior ptosis surgery
Scar-less posterior approach ptosis surgery
Blepharoplasty
Ectropion and entropion correction
Surgery for blocked tear ducts (DCR)
Tear duct tubes for watery eyes
Surgery for periocular skin cancer
Treatment of Xanthelasma (cholesterol deposits around eyes)
Pterygium excision with conjunctival autotransplant
Intravitreal injections for retinal conditions
Laser procedures for glaucoma (selective laser trabeculoplasty and peripheral iridotomy)
Squint surgery
Dr Simran Mangat operates privately at Beleura Private Hospital, Mornington.