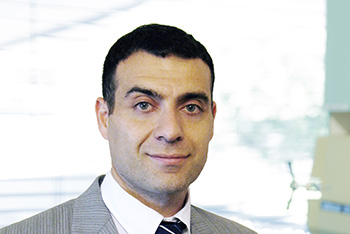 MBBS., MMed., MD., FRANZCO
Dr Elvis Ojaimi was born in Sydney, Australia and completed undergraduate Medicine at Melbourne University. He was awarded a Master of Medicine from Sydney University for research in ophthalmology that led to several publications. He completed his general ophthalmology training at the Sydney Eye Hospital and underwent extensive medical and surgical retinal fellowship training in Melbourne, Australia and Toronto, Canada. He has an interest in innovative retinal surgical instrumentation and enjoys teaching medical students from Monash and Melbourne medical schools. He has been practising privately for over a decade.
Dr Ojaimi practises exclusively in medical and surgical retinal diseases. These conditions include:
epiretinal membrane (macular pucker)
macular hole surgery, vitreomacular traction syndrome
retinal tears and retinal detachment
age-related macular degeneration, diabetic eye disease, vein occlusions
Dr Ojaimi operates at Beleura Private Hospital, Mornington (located next to Peninsula Eye Centre) and at Epworth Hospital, East Melbourne. Both hospitals are equipped with the latest retinal surgical equipment. He also uses minimally invasive techniques for retinal detachment.
Dr Ojaimi provides 24 hour/7 day admissions and surgical access for urgent cases and inpatient care with multidisciplinary support, if required.