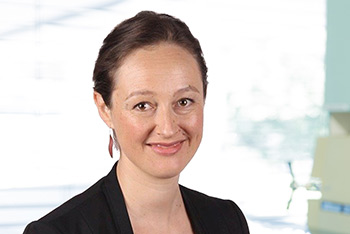 Ophthalmologist
ANZSOPS, FRANZCO, PGDipOphthBS (Dist), MBChB.
Dr Zelda Pick is an ophthalmologist and sub-specialist oculoplastic surgeon, with particular interest in:
Diseases of the eyelids
Skin cancers of the eyelids: removal and reconstruction
Ptosis (upper lid droop)
Entropion and ectropion (eyelids turned in or out)
Blepharoplasty for excess upper lid skin
Lacrimal system disorders (tear duct surgery for watery eyes)
Diseases of the orbit (eye socket)
Minor procedures are typically performed in our modern, comfortable and fully equipped rooms at Peninsula Eye Centre.  Larger cases are performed next door at Beleura Private Hospital, Mornington.
Dr Pick also treats patients with cataracts, glaucoma, macular degeneration, pterygium, general ophthalmic problems and ophthalmic emergencies. She is happy to see children with eyelid and tear duct problems.
Dr Pick graduated from Otago Medical School in New Zealand in 2004. During her ophthalmology training in Christchurch and Dunedin Hospitals in New Zealand she developed an interest in eyelid surgery, which she has been performing regularly since 2007. She moved to Melbourne in 2013, completing sub-specialty fellowship training in oculoplastic surgery at the Royal Victorian Eye and Ear Hospital. Dr Pick holds public hospital appointments at both the Royal Melbourne and Royal Victorian Eye and Ear hospitals. She is a member of the Royal Australian and New Zealand College of Ophthalmologists (FRANZCO), and the Australian and New Zealand Society of Ophthalmic Plastic Surgeons (ANZSOPS).
Dr Pick is a caring, gentle doctor who achieves clinical excellence and evidence-based practice, and she takes pleasure in fostering good relationships with both her patients and referrers.